The World's First Variable MICR Font
The only Magnetic Ink Character Recognition (MICR) E-13B typeface designed for the digital age.
Built to Modern Standards
Designed to precisely meet the ANSI standard X9.100-20-2021 for MICR E-13B, we used the most modern design specifications available for our typeface.
Variable Super Powers
We built the MICRtype MICR E-13B Flex font with variable font controls for weight and width, all designed to meet the ANSI required font variation tolerances.
Web Friendly Typefaces
We offer WOFF and WOFF font file types so that you can build your next fintech application with the most modern MICR E-13B font available.
Subtle adjustments can make all the difference.
Our variable font controls allow for micro adjustments to character weight and tracking (width), all based on the required ANSI tolerance values.

In most cases, our Normal weight and width at 9pt font size is designed to meet the very precise requirements specified in ANSI standard X9.100-20-2021 for MICR E-13B.
Nine non-variable fonts, for desktop and web.
Since variable font technology is fairly new, not all software will support a variable font. Thankfully, we've provided nine additional font styles to help you make adjustments.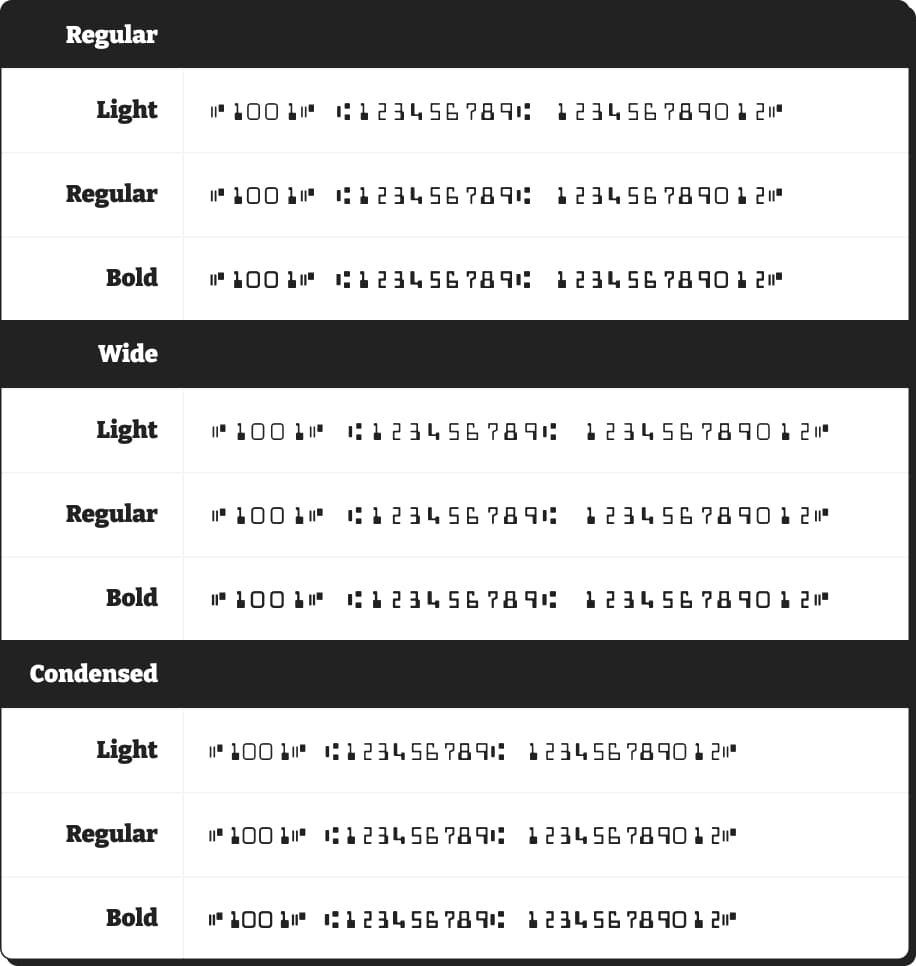 Need something specific to fit your needs? Reach out and we'd be happy to work with you to meet your goals.